Reiki I Class
Give the gift of healing to Yourself, Family and Pets

Saturday, May 4, 2019
1:00pm – 5:30pm
$200
You will receive an Attunement, Training Manual and Certificate upon completion

50% Pre-registration required
Reiki is a spiritual healing art form that originated in Japan close to 3000 years ago. The work Reiki comes from the Japanese word "Rei" which means "Universal Life" and "Ki" which means "Energy". Reiki is the life energy that flows through all living things. Ideally, one's "Ki" or energy should be strong and free flowing, nourishing and revitalizing the body and mind. By easing tension and stress that often block the natural flow of energy, Reiki assists the body in creating an environment that facilitates healing on all levels — physical, mental, emotional, and spiritual.
For more information on Reiki please click on the link below:
https://kindredspiritscenter.com/services/reiki-class.htm
Kindred Spirits
197 Ethan Allen Highway
Ridgefield, CT  06877
203-431-1999

Reiki Share for Practitioners

First Tuesday of the Month
May 7,  2019
7:00pm – 8:30pm
$20
Please RSVP (203)431-1999
or
email JTKindredspirit@gmail.com

197 Ethan Allen Highway (Route 7), Ridgefield, CT


Roland Comtois
Validating the Afterlife

Monday, July 22, 2019
6:30pm – 8:30pm
Cost is $85
Pre-Paid registration a must!
Use the PayPal button below to register for this exciting event!
Special event of sacred channeled messages of eternal love from the spiritual realm, including messages that Roland has documented on his SIGNATURE PURPLE PAPERS!
As a spiritual teacher and author of "And Then There Was Heaven, A Journey of Hope and Love" and " 16 Minutes" Roland Comtois has spent a lifetime sharing positive messages of hope and eternal love with the people he meets. He is a healer on a mission dedicated to comforting the broken hearted, encouraging the down trodden and inspiring the hopeful. He is a bestselling inspirational speaker at spiritual wellness centers, bookstores, entertainment venues, theaters and integrative health fairs throughout the Northeast and Europe and is a frequent and popular guest on radio, internet and TV .
Kindred Spirits Center, 197 Ethan Allen Highway (Route 7), Ridgefield, CT 203-431-1999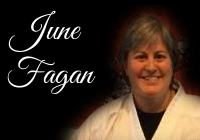 Master Fagan is excited to teach you about ENERGY
"QI"

In this workshop you will experience feeling energy.
Understanding energy blocks, how they are created, and how to clear them.
How to tap into universal life force energy to help your own energy system
Wear lose fitting comfortable clothing.
Explain why and how Energy Healing Sessions Work (Reiki, Rising Star and many others)
Friday, May 17, 2019
6:00pm – 7:30pm
$25 individual

$60 family of 3 or more
Please RSVP (203) 431-1999
Keposenseijune@gmail.com or JTKindredspirit@gmail.com
Kindred Spirits
197 Ethan Allen Highway
Ridgefield, CT  06877
203-431-1999


Classes offered weekly or monthly
Click here to schedule your private session with Tracy or June!
Kindred Spirits Center
197 Ethan Allen Highway (Route 7)
Ridgefield, CT
203-431-1999
Assist@KindredSpiritsCenter.com