Buddhist Chanting with June
Nichiren Daishonin Buddhism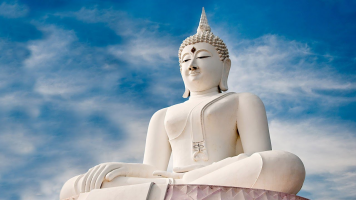 Through Chanting you will awaken your enlightened potential, and from this state,
examine the various challenges and benefits in your life and generate the wisdom to proceed with joy,
no matter how great the struggle before you.

This event is free and open to everyone
Please join us on
Tuesday's 7:00pm - 8:00pm
at Kindred Spirits

Please RSVP if you will be joining us
203-431-1999


The chant is Nam-Myoho-Renge-Kyo. The literal meaning is:

Nam (Devotion)
the action of practicing Buddhism;

Myoho (Mystic Law)
the essential law of life and its phenomenal manifestations

Renge (Lotus)
the simultaneity of cause and effect

Kyo (Sutra)
the truth expressed through the sound of one's voice.

Click here for an Introduction to Buddhism (private sessions available).